The 20 Most Influential Unelecteds
---
Kevin Sheekey is gone. Ed Skyler is going. Patti Harris is expected to follow soon enough—and that is just in the bullpen. The agencies have been going through their own turnover. And over on the Council side, there are 13 Council members who have been in office for just a few months.
Meanwhile, the economy is still a disaster, the state budget impasse threatens new problems for the city each day and the Big Apple is blinking its way into all sorts of changes in how its citizens interact with government.
The average New Yorker might think that these are problems for the mayor, the Council, the borough presidents, the comptroller and public advocate to dig into all by themselves. Those in the know know better. Aside from the deputy mayors and commissioners, these are 20 of the most influential unelected players in city government. They never needed a vote to get their jobs, and most voters will never even know their names. But they are the ones who make the machinery of municipal government work.
The most influential city political players is another list entirely, and City Hall will feature them in an upcoming edition of our new monthly Power Matrix list. Send your suggestions on who should be on that one, and on other lists you would like to see us put together, to editors@cityhallnews.com.
By Chris Bragg, David Freedlander, Sal Gentile, Andrew J. Hawkins and Selena Ross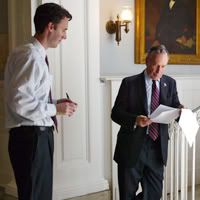 FRANK BARRY
Director of Speechwriting for Mayor Michael Bloomberg
Frank Barry's official role within the Bloomberg administration is as the mayor's speechwriter. He pens the mayor's State of the City speeches, inaugurals, even addresses for big evening galas. He is also the primary keeper of the mayor's written word, approving any press statements, op-eds, even some private correspondences that bear the mayor's name.
But it is Barry's unofficial role as one of the administration's go-to advisers on good government issues that is more intriguing, insiders say.
One of the administration's leading advocates for non-partisan elections, Barry served as research director for the 2003 charter revision commission that unsuccessfully pushed for the measure, then found time to pen the The Scandal of Reform, about the failure of good-government groups to support his cause. Barry also played a major role in lobbying and campaign finance regulations passed in the mayor's second term, helped form the mayor's national anti-gun coalition and is expected to be one of the point people on the mayor's new immigration initiative.
Barry was rumored as a possible chair of this year's charter revision commission, but the mayor ended up going with a chair less closely associated with the administration. He may have missed out on the executive director's job for similar reasons.
Still, Barry is expected to be a major presence as the commission mulls tackling non-partisan elections again in the coming months.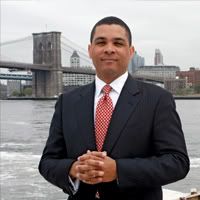 KYLE KIMBALL
Executive Vice President of Transaction Services Division for Economic Development Corporation
It would have been easy for everyone to throw up their hands in 2008, after the economy tanked and the city's big dreams for reinvention suddenly seemed impossible.
But that was when Kyle Kimball joined the Economic Development Corporation and began helping shepherd complicated real estate transactions like those for Brooklyn Bridge Park and Governor's Island.
"My philosophy is urgency," he says. "In order to get things done you have to keep up a sense of momentum and not let things languish, keep the conversation going in order to build consensus."
Kimball, 37, came to EDC after a decade at JP Morgan and Goldman Sachs. "I love this job more than any I have had in my life," he says. "The challenges we are facing are so much more complicated and have so much more impact than anything I ever worked on in investment banking."
If the machinery of government can sometimes seem ponderously slow, that is just proof, Kimball says, that the process is working.
"There are a lot of stakeholders and they all have different interests. Because every agency in this administration is so good at guarding their interests, it takes us a while to figure out what the right mix is."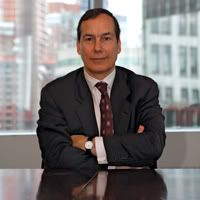 MICHAEL DARDIA
Deputy Director of Office of Management and Budget
A man who has the ear of the mayor during many tough moments, Michael Dardia is one of the most influential bureaucrats in the city. Dardia, a deputy director under Mark Page at the Office of Management and Budget, often steps in after top budget meetings to clear up the fine points and help Bloomberg put
it all in perspective.
"He's the one who takes a step back and helps the mayor see it in context," said one political staffer. "Mark Page has a larger perspective and he kind of runs people through that meeting, but when [the mayor] wants some detail on the effect of budget decisions, he's the guy who's talking to the mayor at that point."
Dardia oversees housing and economic development agencies, a huge portfolio that includes NYCHA, small business services and development projects like the city takeover of the Brooklyn Bridge Park and Governor's Island.
But Dardia wields even more influence as the brain behind budget predictions, in charge of interpreting tax receipts, unemployment data and other financial information and turning it around into an economic forecast. Coupled with responsibilities to propose and pass a balanced budget, the mayor has nearly full discretion over the city's financial decisions, and Dardia, who has a staff of 18, works closely with him. When, in August 2007, the mayor sent out a memo warning agency heads about an economic downturn on the horizon, it was Dardia who helped formulate the language. In the years since, he has helped craft the city's strategy during the recession.
Dardia is seen by many as a careful and image-conscious person, someone who is ambitious but stays behind the scenes. A former Rand scholar, he spends most of the day in back-and-forth analysis in a think-tank-like office. After a year on the job, he learned that it could be helpful to leave Park Place sometimes too, and occasionally to drive around the city—not to meet with local officials, but to see how many for-sale signs there are.
JOHN FEINBLATT
Chief Advisor to the Mayor for Policy and Strategic Planning
John Feinblatt, the mayor's chief advisor for policy and strategic planning, seems to be the man in the administration tasked with taking on big problems the federal government has ignored.
During his years as the mayor's criminal justice coordinator, Feinblatt made his name helping form a national anti-gun coalition that has made the mayor a leading voice on the issue nationwide.
Feinblatt said the ascendance of gun policy in the administration's agenda had less to do with good politics, though, than with sheer necessity.
"There's no national-level protection, so New York had no choice," he said.
With his recently expanded title, Feinblatt is now tackling the mayor's new immigration initiative, another issue where New York City, as a town of immigrants, has a unique perspective—and is another issue where the federal government has also failed to act. The efforts included a recent mailing to high-level political donors asking them to emphasize immigration reform in giving money to candidates for political office this year.
"We are the economic engine of the country, and this city depends on
immigration," he said.
LORNA GOODMAN
Executive Director of the Charter Revision Commission
Lorna Goodman just started as the executive director of the charter revision commission, but is already at the center of a tug-of-war between the Bloomberg administration and the commission's chair, Matt Goldstein, about who is running the show.
Goodman, whom Goldstein picked as the person to run the commission's day-to-day operations, is seen as a pick independent of the administration, though that independence will likely be tested in the coming months as the commission's agenda starts to take shape.
A former Nassau County Attorney and a 25-year veteran of the city Law Department before that, Goodman said that her legal skills would help her manage the complex work of a sweeping revision of the city's charter.
"I see the job as listening to the public, and then doing the intellectual work and the legal research," she said.
She will also be managing a sizable staff in her new role, and said that her experience managing 150 people in Nassau County has prepped her for the new challenge.
The length of Goodman's tenure as executive director remains unclear. She could be done by September, if the commission puts all the questions it intends on the ballot in 2010. It could last until 2011, or even until the presidential election of 2012, though that would require the mayor to recall the commission.
Goodman, though, said she has put these thoughts out of her mind for now. The paint has not even dried on her new office, she said.
"I've been doing this for seven days," she said. "Ask me how long I want to stay after three months."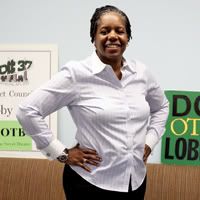 WANDA WILLIAMS
Director of Political Action and Legislation, DC 37
With the Working Families Party and its mostly private-member unions growing ever more dominant in the city's political landscape, DC 37 has lost some of its muscle.
But the city's municipal workforce will always have power in numbers. And as DC 37's political director, Wanda Williams wields that power.
Williams' union has 120,000 members, making it one of the largest in the city. And while other unions' fortunes may change with the shifting economy, the city's municipal workforce is relatively well protected. That fact has made DC
37 one of the go-to unions for advocates and elected officials looking to mobilize on any number of hot-button issues, from health care to privatization of public services.
"We're going to be able to, at the drop of a dime, turn out huge numbers of people," Williams said. "There's not many [unions] that compete, and elected officials will tell you that."
From the Off-Track Betting Corporation to the Health Department's pest
control unit, DC 37 reaches into every corner of city government, and most policy changes must, in some way, cross Williams' desk. After a series of setbacks under Mayor Bloomberg, the union is now realizing some success, having elected two of its favored candidates, John Liu and Bill de Blasio, last year. Liu, for example, is scrutinizing Bloomberg's use of no-bid contracts for private consultants. If Liu helps put an end to the practice, municipal workers will continue to get the bulk of city resources—which is exactly what keeps DC 37 in business.
Williams describes her union as one that makes decisions based on what is right,
without being overly concerned with—though considerate of—other circumstances.
"We're the one stabilizing force that is always in existence," Williams said. "There is never going to be a time when there is not a DC 37."
PAUL EGAN
Director of Legislation and Political Action for the United Teachers Federation
While many lobbyists like to think they help draft legislation, only a few really do. One is Paul Egan, director of legislation and political
action for the United Teachers Federation. When not helping City Council members work through the details of school bills, Egan is maintaining ties with an ever-larger group of elected officials ushered into office with the help of the UFT.
Irish-born Egan has always been involved in politics, first in Dublin and then as a union representative in the Bronx. Also a former middle school teacher, he can often provide legislators with quick advice on his own, but he prides himself on having the connections to put Council members in touch with any experts they need at a moment's notice.
Politicians say they appreciate his jack-of-all-trades willingness to juggle pension issues, class size, capital spending, school safety and anything else that comes up. And Egan says his straight-shooting, blunt style helps him win the trust of wary insiders and the chance to attend and speak his mind at important meetings.
Of course, it helps that the UFT has supported winners in some of the city's top recent races, including Cy Vance and John Liu, as well as several new Council
members. Those outcomes in 2009 were largely the result of Egan's strategy of issuing fewer endorsements and focusing more on those the union chose, instead of casting a wide net as in years past.
A nonstop talker—he was actually in the Guinness Book of World Records in 1990 for the longest after dinner speech—Egan says that few people realize how seriously he takes his communication methods. He spends part of each day researching new social media programs and keeping up with Twitter and Facebook, "constantly trying to find ways that we can communicate our message to our members and to politicians in a streamlined-type way."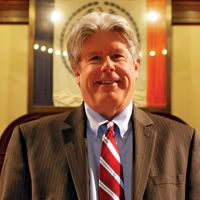 CHUCK MEARA
Chief of Staff, Council Speaker Christine Quinn
Chuck Meara has been chief of staff to the City Council speaker for longer than most of the Council members have been in their seats.
"I give a great deal of respect to people who are willing to run for office. I'm just not one of them," Meara said. "Point is, I don't think you have to be an elected official to have impact."
He got his first taste of government not in New York, but New Hampshire, working as an aide to former Sen. John Durkin and then to Rep. Norman D'Armours.
He moved to the city in the mid-1980s to take a job at the Port Authority, which proved to be a fateful decision. He was working at 1 World Trade Center during the Sept. 11 terrorist attacks and walked down 68 flights of stairs and through dust-choked streets of Lower Manhattan to get back to his wife, Jeanne. Their reunion was caught on tape by a local broadcaster.
In the Council, Meara considers himself more of an equalizer than a twister of arms. Whether managing all 51 members of the Council or negotiating with the Bloomberg administration on legislation, Meara says he always tries to be mindful of everyone's competing interests and constituencies. During budget season, though, that tends to be easier said than done.
"Budgets are hard. Land-use decisions are oftentimes hard," Meara said. "Even individual pieces of legislation take a long time to get done."
Meara is one of those few staffers considered so indispensable that his service spans two Council speakers: working first with Gifford Miller and staying on after Quinn took the post in 2006. He is a constant presence in the Council chambers, recognizable for his looming height and shock of white hair. But will he stick around for a third speaker, after Quinn's term is up in 2013?
It is a distinct possibility. "I've been doing this forever," he quipped.
SHEA FINK
Senior Advisor to the Mayor
If you want to see Michael Bloomberg, you first have to get through Shea Fink.
Fink, the senior advisor to the mayor, is the keeper of his schedule, culling through
some 1,500 requests to see the mayor a month.
"It's like a big puzzle," Fink said. "I sometimes wish I had two or three mayors."
A member of the advance team for Rudy Giuliani before joining Bloomberg when he came into office, Fink says the trick is trying to strike a balance so that the mayor is not just attending ribbon cuttings or galas.
Fink also wears another important hat within the administration: overseeing the mayor's community assistance unit that serves as the administration's eyes and ears to the city's diverse set of interests.
At times, people get upset when she does not make the mayor available to them, she said. Still, Fink said that she wouldn't want any other job in the administration, even though others said she could have a deputy mayor's job by now if she wanted.
"Deputy mayors only get to look at one thing," she said. "I have the ability to get to look at the whole picture."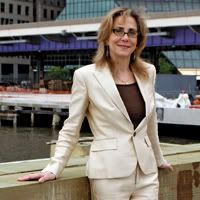 MADELYN WILS
Executive Vice President of Planning, Development and Maritime for Economic Development Corporation
Not long ago, Madelyn Wils was one of New York's boldface names. She jetted around the world with Robert DeNiro as head of the Tribeca Film Institute.
She served on the board of Lower Manhattan Development Corporation just after it was created. She was the head of Community Board 1 after the Sept. 11 attacks and was one of the original board members of the Hudson River Park Trust. She was often, as she put it, a "nice prop" at ribbon cuttings and groundbreakings.
"I had a much more visible job when I worked outside of government," she concedes, but she made the switch because, as she put it, "I really wanted to get into the nuts and bolts and influence the policy on these projects."
Now, Wils oversees three departments at the city's Economic Development Corporation—Planning, Development and Implementation—and is in charge of making sure all development squares with the city, state and federal regulations.
Her large portfolio stretches across the five boroughs, from getting less trucks on the road near the city's ports to making sure Luna Park is open at Coney Island next month.
"I've always been able to keep a lot of things in my head at once."
Wils came to government through the backdoor. She worked in television and film production and got involved in her local downtown neighborhood, and eventually, as she says, "I became pretty knowledgeable about urban planning."
And though she is not in front of the cameras as much as she used to be, she likes her new perch.
"I feel like I've been blessed to work on projects that are meaningful to me," she says. "I don't get the publicity, but I have much more hands-on leadership."
DAVID WOLOCH
DOT Deputy Commissioner for External Affairs
The last two commissioners of the Department of Transportation could not have been more different. Iris Weinshall was a car-friendly traffic guru. Janette Sadik-Khan is a zealot for bike paths.
Under a mayor with no major building projects to his name, creating a legacy out of a changed streetscape is the kind of pressure that can turn any agency into an overdriven boiler room.
Perhaps that is why David Woloch, DOT deputy commissioner for external affairs, has become quietly powerful. Known for his steady realpolitik approach and for always thinking before he speaks, Woloch mutes the decrees of those above him, providing balance and continuity to community leaders who say they rely hugely on him.
His ambiguous middle-ofthe-road view of the bike vs. car debate leaves otherwise apoplectic advocates on both sides saying he understands how they feel. They call him personally when they need to vent and say they have never seen him lose his cool or act on impulse, even when trying to mediate screaming fights at community board meetings.
Still, Woloch is seen as a chameleon-like figure who adjusts perfectly to the changing agenda of the DOT. He has built a reputation of fierce loyalty to each commissioner. Behind the scenes, he helped broker politically contentious deals, like the decision to install red-light cameras in the city against Albany's initial misgivings.
He often travels around the city to meet people on their home turf.
"I sort of like being the visiting team," he said. But sometimes, when dealing with very delicate situations, Woloch hosts people after hours in strategically scouted locations in his own territory, Fort Greene. He once asked Paul Steely White, director of Transportation Alternatives, to meet him there at a cocktail lounge called Frank's.
"We were grappling with a contentious issue and he suggested that venue," said White. "Until then we had just met in boardrooms at the DOT or exchanged voicemails. After a couple of cocktails, my concern melted away. It really defused the situation."
JEFF FRIEDLANDER
First Assistant Corporation Counsel
On average, the city of New York is sued about 10,000 times a year. Many are tort cases, some are federal suits. Whatever they are, chances are more than a few will cross the desk of Jeff Friedlander, first assistant corporation counsel and number-two attorney in the New York City Law Department.
"You don't know what it is that you're going to face each day," he said. "There's always something that comes up in the office. So I like to be prepared."
Friedlander supervises the corporate side of the office, meaning he has a hand in most of the hundreds of economic development, environmental, municipal finance and legal counsel decisions made on a daily basis. Drafting legislation, providing the mayor with legal advice and overseeing a staff of over 1,200, including 650 attorneys, all fall under Friedlander's purview.
Friedlander signed on with the Law Department as a junior attorney in 1970, having been recruited by his former law professor, Norman Redlich, who went on to serve as corporation counsel. Since then, five mayors have come and gone, but Friedlander has stayed, an unabashed believer in the rewards of public service.
Described once by Corporation Counsel Michael Cardozo as "the bedrock of the Law Department," Friedlander says his job allows him to dabble in a wide
variety of civic issues, from education to civil rights to economic development.
He admits he could be earning a much higher salary if he went corporate, but notes that many Law Department lawyers who have done just that seem to eventually find their way back.
"To be able to represent the city of New York, and to do it in a way that is non-political," Friedlander said, "it's a job that really can't be replicated."
VICKI METZGER
Special Assistant to First Deputy Mayor Patricia Harris
When happy couples vow to love, honor and obey at the city's newly revamped marriage bureau, they ought to throw at least one flower out of the bouquet in the direction of Vicki Metzger.
The special assistant to first deputy mayor Patricia Harris, Metzger helped coordinate the bureau's move out of its dusty confines in the Municipal Building to the new 24,000-squarefoot space a few blocks to the north, a move that involved coordinating with the city clerk's office, the City Council, the Department of Information Technology and Telecommunications, the Economic Development Corporation and the Department of Citywide Administration Services.
Getting things done across city agencies is something of a Metzger specialty.
"If you were playing a game of football, she'd be the person you use to block and tackle," said Anthony Crowell, counselor to the mayor. Crowell got his start in city government alongside Metzger. "She gets the government concerns, and the need for governmental integrity and processes, but at the same time she knows how to work in the environment to make sure things get accomplished."
Metzger came to city government in 1998 after a stint in D.C. and at the Kennedy School.
She helped design the mayor's PlaNYC2030 initiative, and is now getting down into the dirt, to make sure it gets carried out—by planting some of the one million trees the plan calls for herself.
The key to getting things done in government is simple, she says. "It's all about hard work," she said. "And recognizing the talents of the people around you, and knowing that no job is too big or too small."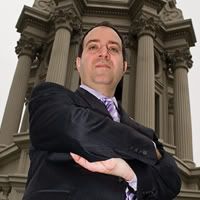 CARLO SCISSURA
Chief of Staff, Brooklyn Borough President Marty Markowitz
After last year's elections, Carlo Scissura, chief of staff to Brooklyn Borough President Marty Markowitz, convened the newly elected members of the Brooklyn delegation of the City Council to one of his favorite Italian restaurants, Anthony's, in Park Slope.
The purpose: To teach those new to government about the ins and outs of City Hall.
"He said, 'Here is how budgeting works, here is how to appoint community boards,'" said Brad Lander, the new Council member from Park Slope and one of Scissura's luncheon companions. "He has a sense of how things work and he is willing to be helpful and share that knowledge."
Scissura calls himself the "consigliere" to the colorful borough president, and says his job description is simply "everything."
Markowitz credits him with helping reach out to communities affected by the Atlantic Yards and Domino developments.
"If we aren't able to get everyone to agree all the time, Carlo is at least able to lower the heat," Markowitz said. "Plus, I value his judgment. He has a great ability to present all sides of an issue."
As the right-hand man to an elected official with such a large and diverse population (and to one who is not seen as a likely candidate for further office),
Scissura has taken on an increasingly active role in shaping his borough's extensive agenda. And Scissura's skill in what is known in political circles as "Marty Management" has not gone unrecognized outside of the confines of Brooklyn Borough Hall.
Last month, Mayor Bloomberg named Scissura to the Charter Revision Commission, giving an important seat to a person with an interest in preserving and expanding the power of borough presidents.
"I want people to know they have somebody on their side," Scissura said. "I know what real Brooklynites are going through."
JAY KRIEGEL
Senior Advisor, Related Companies
After a lifetime of success and failure in city government, Jay Kriegel is ready to turn things over to a new generation.
"Politics is a young man's business," Kriegel said. "I'm like an aging shortstop sitting in the bleachers, watching it, occasionally getting fired up."
But Kriegel, an accomplished political operative, lawyer and journeyman private executive, has not been put to pasture quite yet. He still keeps his hands on a variety of dealings in the city, from real estate transactions to budget negotiations to advocacy campaigns. Kriegel was behind the "Enough Already" campaign, which convened a number of chambers of commerce and business groups from around the state to develop a common manifesto on issues like pension reform, property taxes and economic development. He is a regular presence at City Hall, and his colleagues often say that there is rarely a deal in New York that Kriegel has not quietly helped shape.
Having worked with a diverse array of elected leaders, like John Lindsay, Turkish Prime Minister Tansu Ciller and Michael Bloomberg, as well as for companies like Verizon, UPS, Viacom, Pennzoil and Paine Webber, Kriegel has managed to stay in the game and stay relevant for over 40 years.
Despite his many years in the private sector, Kriegel says nothing has so far beaten climbing the steps of City Hall as a government employee.
"I have been blessed by finding other exciting challenges that have justified long nights and getting adrenaline flowing and my passions going," he said. "But I think you can't top being in City Hall."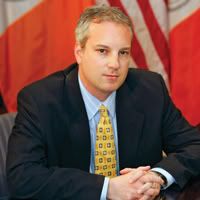 JEFF KAY
Director of the Mayor's Office of Operations
As the Bloomberg administration's director of operations the past four years, Jeff Kay has been the man in charge of keeping the administration— and the city—a well-oiled
machine. That has not always been glamorous.
Part of his portfolio, for instance, has included putting systems in place to determine that it's a pothole, not a sinkhole, that is obstructing traffic somewhere in the city, otherwise making sure the Department of Environmental Protection, not the Department of Transportation, responds.
This is all part of his effort to eliminate waste and overlaps across agencies—an effort that has led him to put as much data as possible about agencies online so the public can help him with his job. In addition, Kay is tasked with making sure broad policies are adopted across agency lines, such as laws requiring that foreign language services be provided in different agencies.
At times, he has also taken a broader policy role, shaping aspects of the mayor's PlaNYC initiative, and helping push through a major anti-graffiti law.
With the city's budget situation more uncertain than ever, Kay is expected to take an ever more aggressive role in cutting government waste.
LIZ FINE
General Counsel to the New York City Council
The City Council's office of general counsel can be a confusing even for those who work there. Just ask Liz Fine.
"You can say counsel: 'c-o-u-ns-e-l.' Council: 'c-o-u-n-c-i-l,'" Fine said. "We misspell it all the time. Counsel to the Council."
As general counsel, Fine oversees a whole host of activities, from complaints to dispensing legal advice to litigation to conflict of interest. She also serves as a senior legal advisor to Council Speaker Christine Quinn.
"Just soup-to-nuts legal matters that the Council has," Fine summarized.
Just recently, the Council's effort to ban flavored chewing tobacco was upheld in court, a victory Fine says she relishes because of its public health implications.
After a stint in the Clinton White House, where she served as both a deputy attorney general in the Justice Department and as a special counsel to the president, Fine moved to New York to represent Spence Chapin Services to Families and Children, one of the city's largest adoption agencies. In 2006, Quinn brought her on the Council's payroll.
When the Council's interests coincide with the city's interests in legal
cases, the corporation counsel will generally provide representation, Fine said. (The Law Department has over 650 lawyers, while the Council's legal staff totals seven.) But when interests diverge, the Council calls on Fine. And while that happens occasionally, such as when the Council recently filed a brief in opposition to rent increases in rent-stabilized housing that the city supports, those instances have been infrequent under Quinn's leadership, she said.
"Chris Quinn has really, really made a priority of having strong, very productive relations with the mayor's office," Fine said. "I think it's a healthy thing to have some institutional differences."
ANDREA SHAPIRO DAVIS
Director of the Mayor's Office of appointments
When a press release goes out announcing the latest Bloomberg administration appointment, whether it be for a commissioner or a board member or a deputy mayor, more often than not Andrea Shapiro Davis' name will appear at the bottom, acknowledging her role as director of the mayor's office of appointments.
"I'm kind of like a matchmaker," Davis said. "I am constantly on the phone, networking with people throughout the city and beyond. I'm addicted to my BlackBerrys."
That is BlackBerrys, plural. A lawyer by training, Davis worked at a medical malpractice law firm and as director for external relations at the CUNY Law School before moving to City Hall eight years ago. Along with Nat Leventhal, chair of the mayor's committee on appointments, she has had a hand in practically every appointment in Bloomberg's administration, large and small.
How Davis goes about making her recommendations, though, can sometimes depend largely on her social skills. About a year and a half ago, Davis went to a meeting of the Council of Urban Professionals, a Manhattan-based non-profit whose stated goal is to advance "the agenda for urban professionals and their communities." There she met an impressive bank executive named John Rhea. Not too long after, Rhea was appointed chair of the New York City Housing Authority.
"I don't go to a party every night," she clarified. With the administration still undergoing much of its third-term metamorphosis, as Ed Skyler and Kevin Sheekey depart and others like Howard Wolfson and Cas Holloway settle into their new roles, Davis' job is certainly seen as more central to the mayor's success than ever. Finding Skyler's replacement alone is a daunting task, she
said.
"Ed Skyler is irreplaceable," she said. "We're doing a large search to find someone to take on those responsibilities. They're huge!"
JAY HERSHENSON
Senior Vice Chancellor for University Relations and Secretary of the Board of Trustees, City University of New York
As the senior vice chancellor for university relations, Jay Hershenson is the public face of CUNY and Chancellor Matthew Goldstein's right-hand man. But he is also the gatekeeper to one of New York's most influential civic institutions—often a landing pad for high-level officials from the Bloomberg administration and Wall Street.
CUNY's $2.9 billion budget alone makes it one of the most influential reservoirs of power in city government. But now Hershenson has another seat at the table, this time as a communications adviser to the Charter Revision Commission appointed by Bloomberg. Many took Hershenson's appointment as a sign that Goldstein, not Bloomberg, would supervise the Commission's proceedings. The answer will emerge in the months ahead.
But Hershenson is, at the very least, charged with ensuring that the Commission's work is accessible to the public, a key feature of its legitimacy in the eyes of the voters. "If there is one goal, it is to ensure that a vast multiplicity of opportunities are provided for input," Hershenson said.
Of particular interest, he added, is the use of the digital media in opening up Commission meetings to the public. "I'm especially interested in innovative ways, through the use of technology and outreach, to help the Commission and its professional staff get the word out that the city charter is very much in the public domain."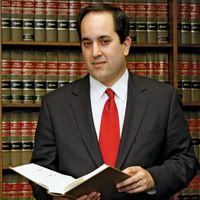 DAN STEIN
Chief of the Public Corruption Unit, U.S. Attorney's Office
When Bronx City Council Member Larry Seabrook was indicted on 13 counts of fraud and extortion, U.S. Attorney Preet Bharara announced the charges. But it was Dan Stein who made the investigation happen. As the chief of the public corruption unit in the U.S. Attorney's office, Stein is charged with policing the city's elected officials, as well as non-profit organizations and anyone else who does business with city, state and federal officials.
"We do cases at all levels of government," said Boyd Johnson, the deputy U.S. Attorney and Stein's predecessor as public corruption chief.
The cases often turn into media frenzies (see: Spitzer, Eliot), which is why being chief of the public corruption unit can be such a sensitive position. And in many ways, Stein has revolutionized that job. Before taking the helm of the public corruption unit, he worked in the narcotics division with Johnson, and has imported many of the aggressive tactics from those investigations to his public corruption cases. The unit now relies more heavily, for example, on wiretaps and confidential informants, Johnson said.
"That is a shift. I think that's a very intentional one," Johnson explained. Of course, Stein must also be wary of the hidden agendas of confidential informants—especially when they come from the political world. If nothing else, his job entails sorting through the endless stream of tips, hints and clues that come to the public corruption unit, and handling delicate cases, which can explode even when the first subpoenas are issued, deftly and aggressively.
But sometimes, as in the Seabrook case, the trail can be very simple. "These are crimes of greed," Johnson said. "We follow the money."
---
Tags: andrea-shapiro-davis, Carlo Scissura, chuck-meara, david-woloch, features, frank-barry, jay, jay-kriegel, Jeff Kay, jeff-friedlander, John Feinblatt, kyle-kimball, liz-fine, lorna-goodman, madelyn-wils, michael-dardia, paul-egan, shea-fink, vicki-metzger, wanda-williams
Trackback from your site.